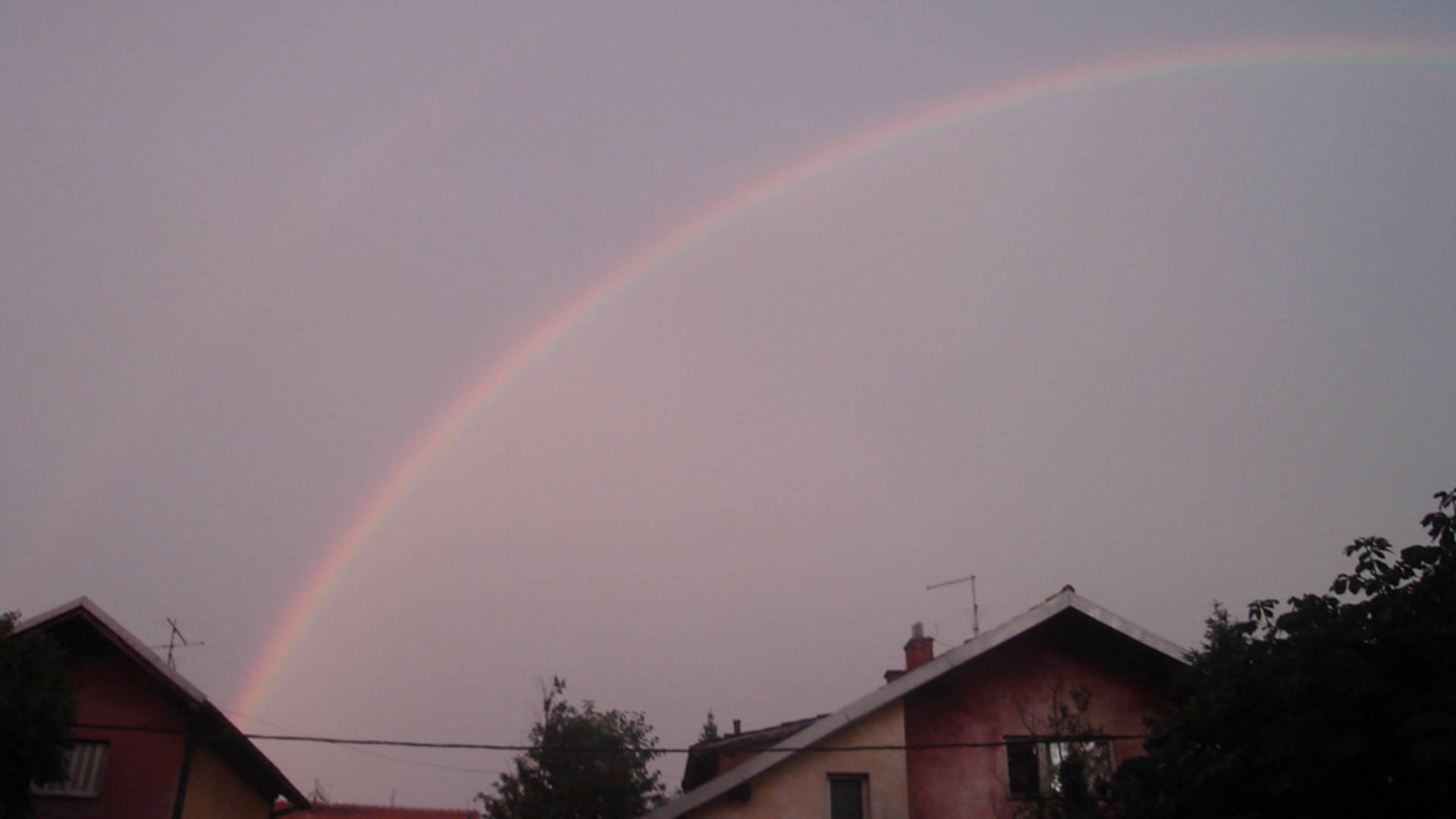 HOME...
HJEM.DOM.HOME is an exhibition project consisting of 22 photographs and a text, all reflecting on the theme "home".
The authors are various photographers and artists with a common background; they all have their roots in Serbia and they have all left it to live their lives in other places, incl. Denmark.
Yugoslavia/Serbia is marked by an extra duality in regards of experiencing the feeling of "being at home". For those that has grown up there, their early years will often has been lived within the spirit of Socialist unity, whereas later parts of their life has been and still is profoundly influenced by both the dissolution of Yugoslavia and the pressure of the Serbia, that is at the same time tottering on the edge of the EU, is struggling with a lack of confrontation with the 1990's and that's still being pointed out as the ultimate bad guys of modern Europe.
Serbia is – as all the former Yugoslav states – in all aspects marked by the dramatic events of the 1990's; a mark that has been especially significant is that an incredible amount of people (those that have had/will have the opportunity) has left.
Some of those that ended up in a different country didn't have a choice – they ended up there due to persecution and war, some has chosen to leave themselves.
These are issues that are haunting the whole of the former Yugoslavia and are often described by the somewhat vague concepts of "refugee issues" or "brain drain", but regardless of the backgrounds for seeking away, they emigrates are all left with the dilemma about having to establish themselves in a new place and create a new home.
I therefore decided to investigate some of these fates of Diaspora and hereby launched the project.
The decision that such an investigation necessarily needed an artistic frame wasn't difficult; these emotions are so fragile, that I was convinced that it required the filters of artist to observe them trough, to "translate" them into a language we all share. And in photography I found the umbrella-frame that at once can house a vast variety of expressions and at the same time can evoke an immediate recognition in most people.
At the same time, photography offered me a way to broaden the project; here was the possibility of allowing everyone to participate by creating a web portal where everyone could hand in their offer on these considerations and thereby start a dialogue.
When I originally started the project, it was my intention to cooperate with artists from all over the former Yugoslavia, but – as it has also happened earlier when I have attempted to start similar cooperative projects with these countries – it turns out that for many institutions it is still too difficult – politically and emotionally – to consider the part of the past that these people shared, and that they because of this doesn't want to participate after all.
A great deal of those that has left the former Yugoslavia is in a considerable identity conflict – they may have been Yugoslavs when they left and would then later become "Serbs", "Bosnians" or "Croats". This is by no means insignificant neither for how one perceives oneself or how one is considered by others. A few artists that aren't "Serbs", but are dealing with the same identity considerations and issues did however join the projects and a few of the participants denotes themselves as being from the former Yugoslavia rather than applying the later ethnical divisions.
The first approaches weren't too difficult, as I had Serbian artists in my own network that (obviously) had left the country.
But once I started broadening the invitations, the reactions were overwhelming; most of those that I came into contact with were very enthusiastic about the project and quite a bit of them had actually themselves started artistic projects on these considerations.
When the photographs then started appearing, another common factor emerged: most of them in one way or another involve people and the absence of and/or miss of these. There isn't a single one that has as much as implied any national relation in their works.
I also contacted Serbian-Canadian writer David Albahari to inquire if he wanted to participate in the project with a text. He also responded positively, and the result has become a very nice text about having at the same time two homes and none, about nostalgia, rootlessness and about seeking the feeling of home within oneself.
So far, I have been able to conclude that there indeed is something universally human at stake; that this is an extremely sensitive area to deal with and that everyone touched by these feelings in one way or another share something common. Or – in other words – that I had my thesis confirmed: that these feelings are something that has an immediate recognition with all and I hope this will be followed by a wish to freely meddle in the reflections.
Feelings of belonging are among the most private and subjective; the reasons as to why we feel connections to certain surroundings are never obvious, but the result of deeply personal experiences.
This is an attempt to show an artistic expression of these complex emotions, and it is with great pleasure that I can invite all to participate in these reflections – what is your Home?
// Tine Møller Sørensen is an independent curator & cultural communicator,
graduated from Copenhagen University.